Mission
Love God.........Serve Others
We are a church family committed to sharing the love of God through Jesus. Sunday worship times are 9:00 AM and 11:00 AM.  Our 9:00 AM Jubilee service is a blend of contemporary Christian music, prayer and time in the Bible. Our 11:00 AM Traditional service is a blend of great church music, a celebration of our heritage and time in the Bible.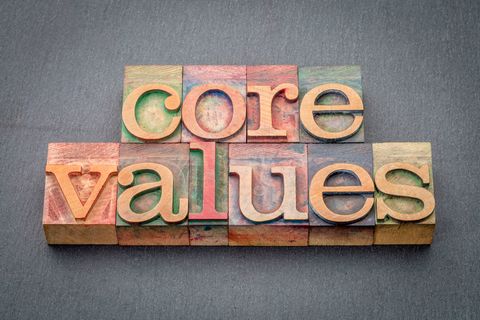 Centenary Core Values
FOCUS OUTWARDLY
We are commissioned by God to serve others as we help meet the physical and spiritual needs of our neighbors and community.
MAKE DISCIPLES
We will grow in our faith and trust in God through small groups of study, prayer and encouragement.
FOLLOW JESUS
The life of Jesus as defined by the Gospels is our guide for right living, moral decisions, and compassion for others.
BUILD RELATIONSHIPS
We will walk alongside one another celebrating life's joys and supporting each other in its sorrows so that we may trust one another and be strengthened as the body of Christ.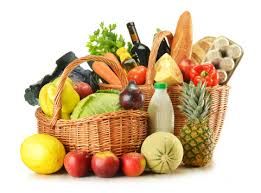 Community Food Pantry
For the month of May we are collecting new items for the Food Pantry.  They have asked for Peanut Butter and Jelly, toilet paper, soups, and dish soap.
The Community Food Pantry is another mission project for our church.  Our church takes food donations to help those in need.  The types of foods requested are given to us by the Food Pantry to help fill their shelves based on the needs at the time.
Location: St. John Lutheran Church, 701 N. 6th St., Beatrice, NE  68310
Phone: 402-223-5306
Hours: Monday & Thursday 9:00am-12:00 noon, 1:00pm-4:00pm   and   Last Tuesday of the month from 1:00pm - 4:00pm
Services: Food, one-time assistance with rent; one time assistance with electric bill
Interviewed clients may come once a month for three months.  Additional food pantry visits by clients are determined on a case by case basis.
They work closely with Health & Human Services, Blue Valley Community Action, Salvation Army, Crisis Center of Hope, etc.. Transients may receive one night's lodging at a local motel. 5 gallons of gas may be given for EXTREME emergencies.
They serve all of Gage County.
Your gifts of food and cash are much needed and GREATLY appreciated. It requires about 65 volunteers to carry out their MISSION.
This Institution is an equal opportunity provider. "And Justice for All."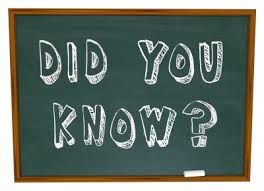 Did You Know
Exciting News!
Our sanctuary doors are now open to the public for both 9 am and 11 am worship. This will be in addition to our TV, YouTube, and Facebook broadcasts for 11:00 only at this time.
While we understand the worship experience will be different, we are excited to welcome you back into our building. We appreciate your cooperation and patience as we make these modifications to our worship service. 
RE-OPENING FOR WORSHIP: CENTENARY PROTOCOLS revised January 2021
SHOULD I COME TO AN IN-PERSON WORSHIP SERVICE?
● If you have an underlying health condition or are in a vulnerable age group, stay home and worship online.
● If you are ill or demonstrating symptoms of illness such as a cough, shortness of breath, sore throat, new loss of taste and smell, fever, sneezing, body aches or body chills, stay home and worship online.
● If you have been knowingly exposed to COVID-19, stay home and worship online.
THE WORSHIP EXPERIENCE
● Please do not arrive at church before 10:45 a.m.
● Based on social distance requirements, the maximum sanctuary seating capacity for each worship service is 60 to 70 people. Overflow seating will be available in the dining room.
● If you choose to attend a church service in person, wearing a mask is recommended. If you do not have a mask the church will have one available for you.
● All hymnals, pew cushions, Bibles, pencils, and attendance pads have been removed from the sanctuary.
● Offering plates will not be passed. Plates will be available in the back of the sanctuary to receive your financial gifts.
● Worshippers will be allowed to sing and participate in responses out loud.
● Communion will be served in individually packaged containers. Worshippers are asked to dispose of their own trash.
● Coffee fellowship after the services is suspended until social distancing requirements are lifted.
ENTERING THE BUILDING
● All physically able worshippers will enter the building through the North door. The elevator entrance will also be available.
● Worshippers will be encouraged to use hand sanitizer upon entering the building
● No more than one household will be allowed on the elevator at a time.
● One volunteer will take attendance as you enter the sanctuary.
ENTERING THE SANCTUARY
● Sanctuary doors will be propped open.
● Each pew will be marked for seating to maintain a six-foot distance between worshippers. Couples and immediate families may sit together. Alternating pews will be used to help maintain a 6 foot distance between families.
AFTER WORSHIP
● Hand sanitizer will be offered as you leave the sanctuary.
● All worshippers will leave the building through the north doors or via the elevator.
● Worshippers are asked to return to their vehicles immediately after worship.
BUILDING SANITATION AND USE
● The main level drinking fountain will be closed for public use.
● The nursery will be closed until social distancing requirements are lifted.
● Use of the church building by non-church individuals or groups will be decided on a case by case basis by the Board of Trustees contingent upon relevant CDC, state, and annual conference guidelines.