Mission
Love God.........Serve Others
We are a church family committed to sharing the love of God through Jesus. Sunday worship times are 9:00 AM and 11:00 AM.  Our 9:00 AM Jubilee service is a blend of contemporary Christian music, prayer and time in the Bible. Our 11:00 AM Traditional service is a blend of great church music, a celebration of our heritage and time in the Bible.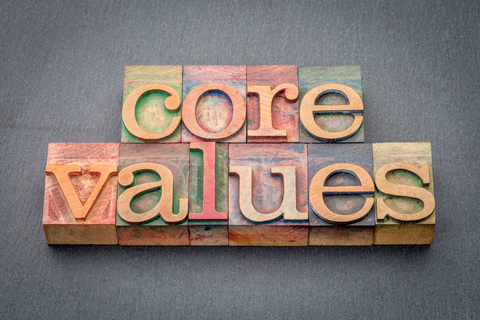 Centenary Core Values
FOCUS OUTWARDLY
We are commissioned by God to serve others as we help meet the physical and spiritual needs of our neighbors and community.
MAKE DISCIPLES
We will grow in our faith and trust in God through small groups of study, prayer and encouragement.
FOLLOW JESUS
The life of Jesus as defined by the Gospels is our guide for right living, moral decisions, and compassion for others.
BUILD RELATIONSHIPS
We will walk alongside one another celebrating life's joys and supporting each other in its sorrows so that we may trust one another and be strengthened as the body of Christ.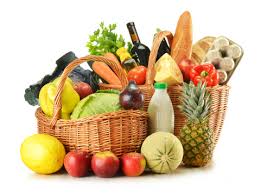 Community Food Pantry
It's time to begin our support for the pantry again.  This month, it's back to the basics.  The pantry needs Paper Towels, Toilet Paper, Toothpaste, Deoderant, Shampoo, and Conditioner.  Thank you for your giving spirit.
The Community Food Pantry is another mission project for our church.  Our church takes food donations to help those in need.  The types of foods requested are given to us by the Food Pantry to help fill their shelves based on the needs at the time.
Location: St. John Lutheran Church, 701 N. 6th St., Beatrice, NE  68310
Phone: 402-223-5306
Hours: Monday & Thursday 9:00am-12:00 noon, 1:00pm-4:00pm   and   Last Tuesday of the month from 1:00pm - 4:00pm
Services: Food, one-time assistance with rent; one time assistance with electric bill
Interviewed clients may come once a month for three months.  Additional food pantry visits by clients are determined on a case by case basis.
They work closely with Health & Human Services, Blue Valley Community Action, Salvation Army, Crisis Center of Hope, etc.. Transients may receive one night's lodging at a local motel. 5 gallons of gas may be given for EXTREME emergencies.
They serve all of Gage County.
Your gifts of food and cash are much needed and GREATLY appreciated. It requires about 65 volunteers to carry out their MISSION.
This Institution is an equal opportunity provider. "And Justice for All."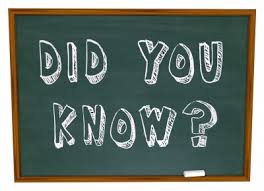 Did You Know
Our church family is joining with many others in acknowledging our need to love and care for each other even more during these challenging times.  As a result, the Church Council and Pastor Mark are making changes to our church activities through the month of May.  For the present time there will be one service at 11:00 AM.  Because of the current CDC "10 person" restriction, these service will not be open to the public.  The annual conference has asked all churches to record the number of online participants each week so if you watch, please call or email the church office.
How to watch and be part of worship:
1.    If you have Spectrum, turn to channel 181 at 11:00 AM for the live broadcast.  The service is re-broadcast at 7:00 PM on channel 181.
2.    If you want to watch live via YouTube, go to www.beatricemethodist.org and click on the "LIVE STREAMING SUNDAY SERVICE LINK" at the top of the page.
3.    If you want to watch via Facebook Live, go to www.beatricemethodist.org and click on the "f" at the top of the page.  Log into your Facebook account to join the Live feed.
As we move through the next several weeks, please continue to support our ministry and mission with your financial gifts.  COVID-19 will not keep us from being the church or being in ministry together.  You may send your gifts via postal mail, thru your bank, through the E-Giving program or drop it off at the church office.  Thank you for being God's hands and feet.  The church office will remain open from 9:00 AM to 4:30 PM Monday thru Friday.  Feel free to stop by with any questions or personal concerns.  The office and pastor's doors are open! 
Be sure to check our church Facebook page and the website (www.beatricemethodist.org) for updates about church activities and services.
With wisdom, care, commitment and God's presence, we can journey forward with confidence.  Stay safe, stay well, keep the faith.
Pastor Mark and the Church Council
Three ideas for staying connected with each other and our community:
1.    "6:60 Prayer" 
Each day, at 6:00 AM and/or 6:00 PM, you are invited to spend at least 60 seconds in prayer for our country, first responders, the ill, and the neighborhood you live in.  Prayer makes a difference and binds us together as one family.
2.    "Hump Day Hellos" 
Make at least one phone call to a neighbor, shut-in, or friend to check in on them and stay connected.  The call(s) can be done any time during "Hump Day", better known as Wednesday.
3.    "A Candle in the Window"
We encourage everyone to put an electric candle in one window in your house.  Put it in a window where others can see it.  Keep the candle glowing until we have journeyed through the current virus outbreak and its challenges.  A candle in your window will tell all who see it that you are offering your encouragement and God's hope; knowing we are all in this together.