Memorial Committee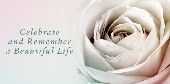 Our goal is to recognize and properly distribute the gifts received by the committee in memory of members and friends of the Centenary United Methodist Church
DESCRIPTION
Responsible for maintaining an accurate record of memorial contributions to the church.  Responsible for assuring the use of contributions in accordance with the desires of the contributors or the family of the deceased.  Assist the Pastor in recommending appropriate uses for un-designated memorial funds on a yearly basis.  Committee meets as needed.
ONGOING ACTIVITES
- Receive monies as directed by the families and friends of loved ones who have passed away
- Recognize and properly distribute gifts received
2019 STRATEGIES/ACTIVITES
- Meet quarterly or as needed
- Provide an update to the Church Council twice a year
- Make recommendations for undesignated funds as received
---
Anyone is welcome to join us.  Always looking for new members.